ARKRAY Kyoto Laboratory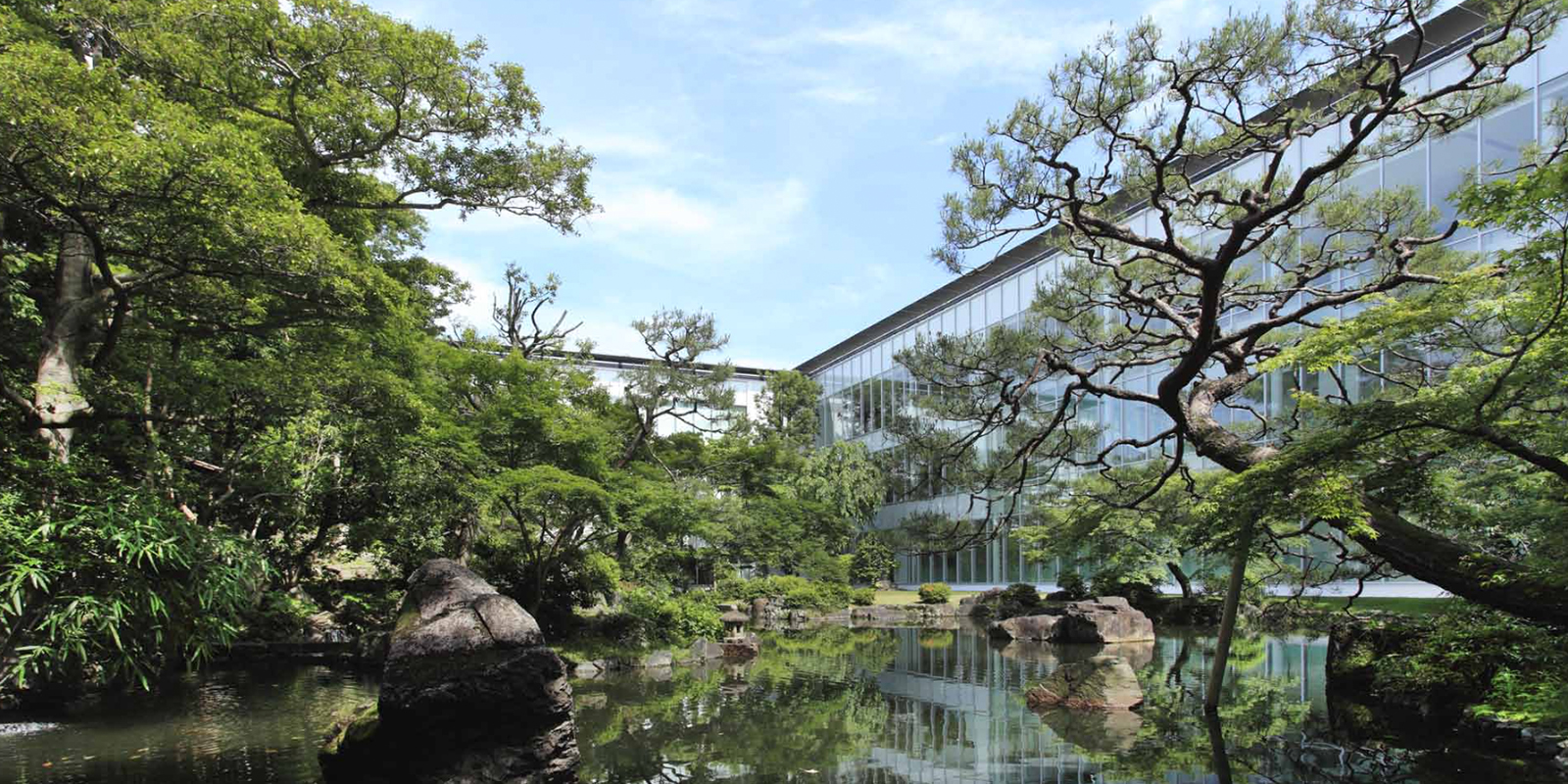 CONCEPT
Located in the site adjoining the Japanese garden YOUSUIEN, one of the top 100 historical sites of Kamigyoku, coexistence of the laboratory with the garden was aimed. "Knowledge Support Area" for deliberation and communication is situated on the garden side of the laboratory to ambiguate its boundary with the garden.
The ribbed texture on the exterior walls is the interpretation of traditional latticed bay windows characterizing Machiya Townhouse of Kyoto in a modern way. Slits segmenting the facade of the laboratory into the module commonly used for Machiya Townhouses, along with the ribbed texture, successfully balance the size and architectural expression with its surroundings. 
The offices and laboratories are positioned on the same level in the development area to create an environment where inspiration can be immediately moved onto execution, and the process of research and development can be overseen from the office area at all times. The laboratories consist of modularized units which allow flexibility in project organizations and types of researches.
DATA
Location: Kamigyo-ku, Kyoto
Floors: 3 aboveground, 1 belowground
Structure: S, partially RC
Design period: Jan. 2007–Sep. 2009
Construction period: Aug. 2011–Mar. 2012
Site area: 10,765.03 ㎡
Building area: 4,559.69 ㎡
Total floor area: 16,743.44 ㎡
AWARD
2012 JIA Award / Excellence in Architecture
CATEGORY TOP